Story
Set sail with Houseboat Holidays Italia and savour Venetian cuisine. Discover the Essi, Cicchetti, Bigoli in salsa, Sarde in saor, Fegato alla veneziana and Tiramisù.
Imagine: you are on a houseboat, slowly moving along the tranquil waterways of Veneto, the cool breeze caresses your face, while the aromas of local cuisine tempt you from the shoreline. With Houseboat Holidays Italia, you not only explore the scenic wonders of the region, but you can also savour the gastronomic delights of the Veneto. So let's imagine together a possible menu to savour!
Antipasti: the art of Venetian cicchetti
Let's start our culinary journey with a virtual stop in a typical Venetian osteria and begin our meal with an antipasto: Cicchetti, small appetisers that encapsulate the essence of Veneto cuisine. They are an institution in local osterias, where they accompany a glass of good wine. They are small bites of fish, vegetables, cold meats and cheeses, served on slices of crusty bread, offering a preview of the flavours you are about to discover with your next course!
Each Cicchetto is a taste of the Veneto and the culinary riches the region has to offer. But cicchetti are a true social ritual, a custom that brings together friends and families in the osterie of Venice, and a gastronomic experience not to be missed, and are a compulsory culinary stop during your houseboat holiday.
Bigoli in Salsa: A Journey through Time and Taste
The Veneto region is renowned throughout the peninsula, and beyond, for its first courses, among which we recommend Bigoli in sauce. This traditional dish is a celebration of the ancient maritime cuisine of Venice. Bigoli, similar to spaghetti but thicker, are served with an anchovy and onion-based sauce, which creates a unique and unforgettable contrast of flavours. The recipe dates back centuries, when Venetian sailors, returning from sea, would bring fresh anchovies with them to create this simple but delicious dish. There are also several equally tasty variants, such as I Bigoli co l'anara (a typical recipe from the Vicenza area that today can be found throughout the Veneto region, in which the seasoning is duck - which in the traditional (and peasant) recipe belonged to breeds derived from the Mallard) or the version with swordfish and aubergines. In short, a delicacy that is literally impossible to resist!
The Tradition of Venetian Liver, Salt Cod and Sarde in Saor
After such a start, if you are still not satiated, it is time to move on to main courses, meat or fish, another great speciality of the Veneto region. Let's start with Fegato alla veneziana, a dish that represents the very essence of Venetian cuisine. Finely sliced calf's liver is cooked with golden onions until tender and tasty. Served with polenta, this dish warms the heart and satisfies the palate. Next, we encounter salt cod, which we have discussed here, and Sarde in Saor, another typically Venetian delicacy. This recipe exemplifies the balance of sweet and sour that characterises Venetian cuisine: fresh sardines are enriched with caramelised onions, vinegar, sultanas and pine nuts, creating a truly unique contrast of flavours.
There's something for everyone! But that's not all, because during your houseboat holiday there is absolutely no shortage of desserts to round off the perfect day!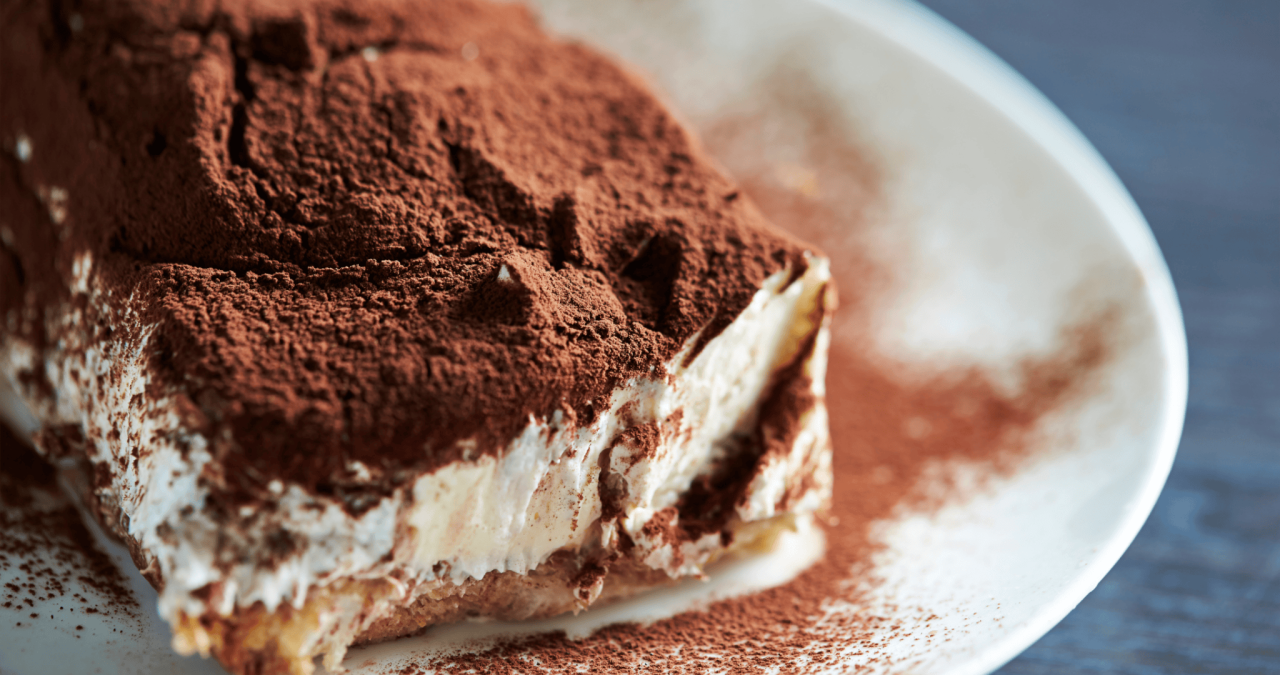 Tiramisu and the Essi, Delights to Nibble
No culinary experience can be considered complete without a final dessert. The Veneto region is also famous worldwide for its desserts, in particular Tiramisù, a composition of mascarpone cheese, coffee and ladyfingers that delights the palates of everyone, young and old. The softness of the mascarpone, the bitterness of the coffee and the sweetness of the ladyfingers come together in a harmony of flavours that is absolutely unforgettable. But if you prefer sweets that are more crunchy and pleasant to nibble on, then you absolutely must try the Essi, 'S'-shaped biscuits typical of the region. Light and crunchy, they are ideal to munch on during a relaxing afternoon on your houseboat, perhaps accompanied by a glass of Prosecco.

Travelling by houseboat through the Veneto is not only a journey through the canals and rivers of this fascinating region, it is also a journey through the flavours, smells and culinary traditions that make this region unique. Whether you are a true foodie in search of new flavours, or simply a traveller curious to discover local traditions, Houseboat Holidays Italia offers the opportunity to experience a true gastronomic adventure.
So, are you ready to set sail with us? The Veneto awaits you, with its stories, landscapes and unmistakable flavours. Don't miss the opportunity to discover this wonderful land, one bite at a time!