Story
Houseboat, the perfect choice for the Over 60s. Explore the Veneto and Friuli on board a houseboat between relax and nature.
The Italian summer season opens before us, offering a panorama of possibilities. The scent of blossoming flowers mingles in the air, while the sun shines on the placid waters of Veneto and Friuli Venezia Giulia. In this idyllic setting, our story comes to life aboard a Houseboat Holidays Italia houseboat, a haven of peace and tranquillity far from the hubbub of everyday life.
What are the benefits of a houseboat holiday for the Over 60s?
Visualise yourself enjoying a glass of Prosecco, produced from the fertile lands of the Veneto region, while observing the changing landscapes that gently flow past the windows of your houseboat. For the over-60s in search of an experience that gets away from the noise of everyday life and reconnects with the essence of nature, houseboat navigation offers a unique opportunity.

On board a houseboat, you are the master of your own time and space. Each day can be organised according to your own pace and interests. Explorations of picturesque coastal villages, afternoons of reading, moments of contemplation of nature, everything is possible. And for the evening? Sunset dinners with a privileged view of the water, and peaceful nights lulled by the gentle rocking of the waves.
Safety, comfort and savings: the advantages of a houseboat holiday for the over 60s
Safety comes first at Houseboat Holidays Italia. Our houseboats are equipped with all modern conveniences and are easy to navigate, perfect even for those who have never driven a boat before. Before departure, we offer comprehensive training and are available 24/7 for any needs.
For the over-60s, a houseboat trip also offers a number of health benefits. Contact with nature has a relaxing effect on the mind, helping to reduce stress and anxiety. The fresh, clean air helps purify the lungs, while the opportunity for physical activity, such as swimming or walking along the coast, promotes heart health.
Furthermore, our houseboats are designed for comfort and ease of movement, with spacious cabins, open spaces and safe gangways. This makes sailing on a houseboat accessible even for those who may have mobility problems.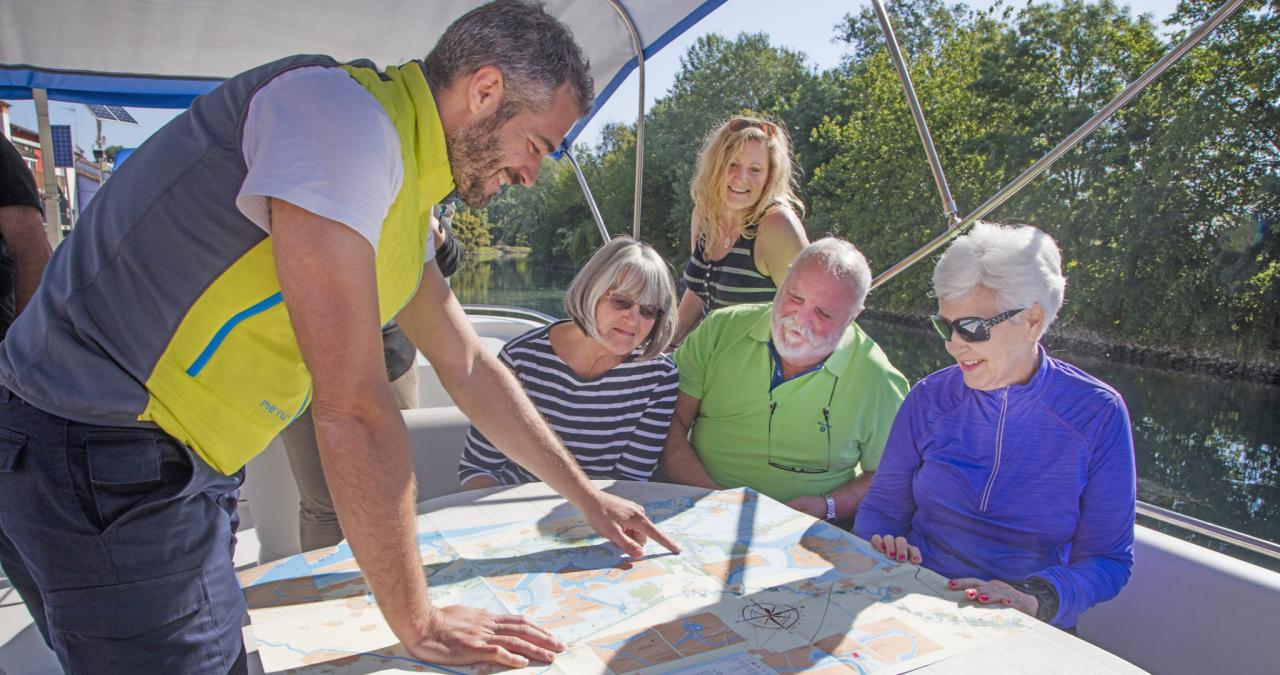 Our customised itineraries allow you to discover the cultural and gastronomic richness of the Veneto and Friuli Venezia Giulia regions. Tasting local wines, discovering regional flavours, visiting historical and artistic sites, are all experiences that will enrich your houseboat holiday.

A houseboat trip with Houseboat Holidays Italia offers freedom, comfort and tranquillity, making it ideal for the over-60s looking for a relaxing and rejuvenating holiday. Immerse yourself in the beauty of the canals and lagoons, rediscover the slow and steady rhythm of nature. Your houseboat awaits you for an unforgettable journey of serenity and beauty.